Replacement parts for your Lange Lift tables are available. We offer convenient rebuild kits, and individual part options for all of our standard production lift tables to help keep them operating at peak performance. While our tables require minimal maintenance, in the event you need to replace parts, please refer to our Lange Lift Parts Guide for step-by-step installation instructions, graphics, and more. If you have any questions about your lift table, whether it's a production model, or a custom product, please call us at 1-800-558-0577 or email us at sales@langelift.com. Having your serial number available will help us to identify the model or product you have.
REPLACEMENT FOOT PUMP ASSEMBLIES
Replacement Foot Pump Assemblies are for use exclusively with Lange Lift products, and are only used on our Manual, Foot Pump Operated Hydraulic Lift Tables, and may be quickly swapped out. Due to our proprietary hydraulic system, these foot pumps will not work with other manufacturer's products, and we are unable to advise on integration with any other brands. Click below to learn more.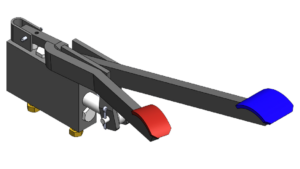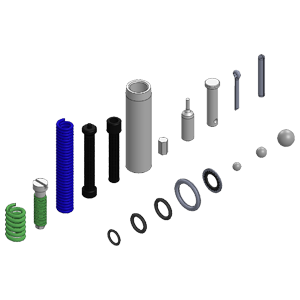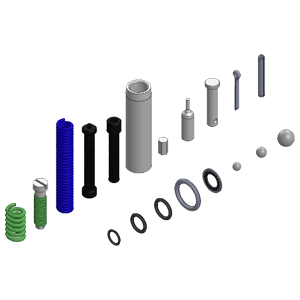 Foot Pump Rebuild Kits are available that include all of the replaceable internal pump components inside of the foot pumps on our Manual, Foot Pump Operated Hydraulic Lift Tables. A separate Foot Pump Seal Kit is also available if you wish to replace only the internal seals, however the complete Foot Pump Rebuild Kit is recommended. Click below to learn more.
RAM SEAL & BEARING REPAIR KITS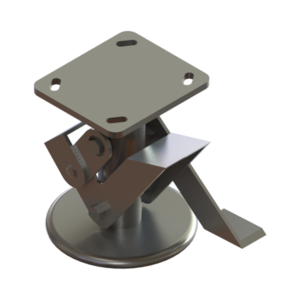 Replacement Floor Brakes/Locks are foot actuated mechanical devices used to hold all of our caster mounted lift tables in place when engaged on a flat, even surface. Our floor brakes work by transferring some of the table's weight to a friction pad that contacts the floor.
Part #FLA01 – Floor Lock Assembly – 24″ – 36″ Lift Tables
Part #FLA02 – Floor Lock Assembly – 48″ Lift Tables